Bromley Well provides free health and wellbeing services if you:-
pay council tax to the London Borough of Bromley or
Please note: In the case of urgent help for mental wellbeing or clients with high level mental health needs, contact NHS Oxleas urgent advice line on 0800 3308590. Call 999 if you are worried about immediate risk of harm to self or others.
Refer now using our online form
The quickest way to use Bromley Well services is to complete an online form requesting support.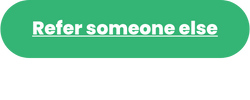 e.g family member, patient, neighbour etc.
Other ways to use Bromley Well
Please ensure you complete all relevant consents and signatures. In the case of a referral for a young carer under 16 years old, please ensure the parent or guardian has signed.
Health, care and other professionals
GPs in the borough can refer patients to any Bromley Well service via their online SPE (Single Point of Entry) form.
We aim to keep our phonelines free for clients whenever possible. Professionals are kindly asked to use our online form and/or email should they need to refer or get in touch.
Privacy and security
If you use our downloadable referral form this needs to be sent back to us securely since it contains personal information. This means you should:
Encrypt it with something like Egress
In order to provide a service, we need to record personal details about you. Everything you tell us is treated confidentially and stored securely on a database which is used by all our charity partners. You can ask to see a copy of your record any time. Full details about how we manage your personal data can be found on our website here.