Mental health carers support service
We support people who care for a neighbour, friend or relative with a mental health issue.
We're here to:
help you think about how caring impacts on you, both emotionally and socially
provide practical and emotional support for you to manage your own wellbeing and help you with your caring relationship
give you practical tools and techniques to manage daily life as a mental health carer
help you navigate your way round the support services available to you and the person you care for
provide one to one telephone support about your caring role and its impact on you.
Groups and workshops
Carers drop-in surgery. Individual appointments available every Monday between 1.30pm - 4.30pm on Zoom. Meet and talk with a Carers Support Advisor about caring for someone with mental health problems.
In this private session, you can talk in confidence, and receive free and impartial information, advice and support about managing in your caring role. To book, please text "DROPIN" to 07718403574 and a member of our team will get back to you with an appointment within 48 hours.
Coping with Caring During. This is a free, 6-week, practical course. It's based on the Cognitive Behavioural Therapy (CBT) model and aims to help participants understand the impact that caring can have on mental health and develop ways to manage their own mental wellbeing. Download further information (page 2 for Carers) or visit our what's on page.


Check our What's On page for a full listing of all Bromley Well events.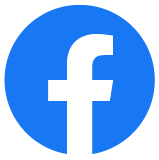 Follow our dedicated, and private, mental health carers peer support group page on Facebook where we regularly post advice and information to help you maintain your wellbeing and rights as a carer.
Carers Newsletter
Bromley Well provides a free Newsletter for Carers 4 times a year. You can sign up to receive your copy by email. Please read our privacy policy before signing up here.
Resources to download

Download a summary of free groups we run (Feb 2022 .pdf) (see page 2 for Carers)

Bereavement Support: Advice, Information and Resources for Bromley Residents.pdf

Caring During COVID Booklet.pdf