Bromley Council publish annual Public Health Report 2020
"Public health is about preventing disease, protecting people from threats to their health and keeping people healthy for longer. It encourages society and personal responsibility for changes to better health and minimise the risk and impact of illness." (https://www.bromley.gov.uk/info/200048/health_and_wellbeing/1131/about_public_health_in_bromley)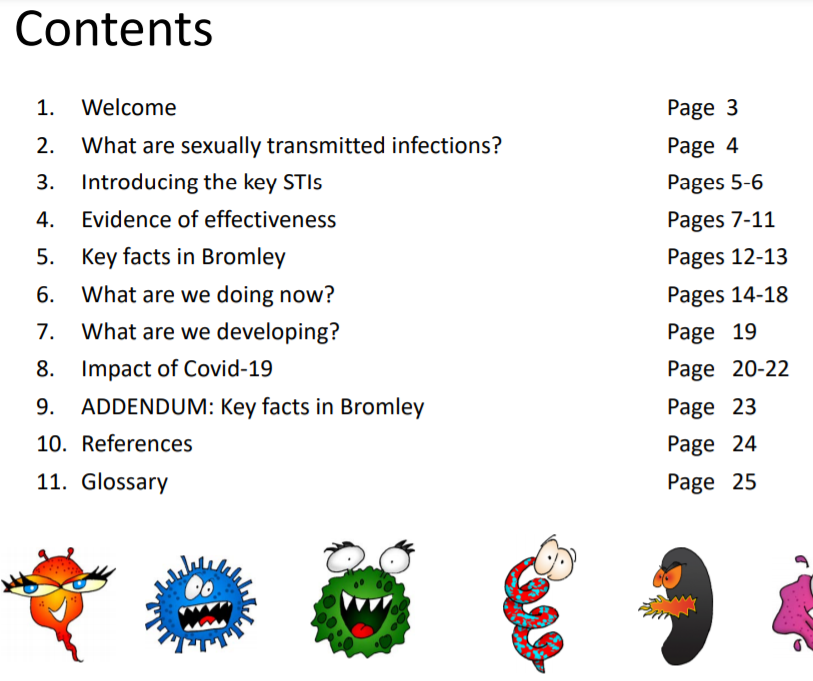 Public Health is a council responsibility and every year they produce a Public Health Report to raise the profile of emerging health issues or to highlight an area of particular interest to a wide variety of audiences.

For 2020, Bromley Director of Public Health, Nada Lemic chose sexual health, and in particular sexually transmitted infections, as the theme for the report.
Access to good sexual health services improves the health and wellbeing of both individuals and populations. It is the responsibility of Directors of Public Health to monitor the health of the population in Bromley and implement prevention services and interventions to improve the health of residents now and in the future.

The report uses local data to highlight the trends in Bromley and outlines the work undertaken by Public Health Bromley and partner agencies in this field.