In this newsletter, you can find out about the National Health Service (NHS)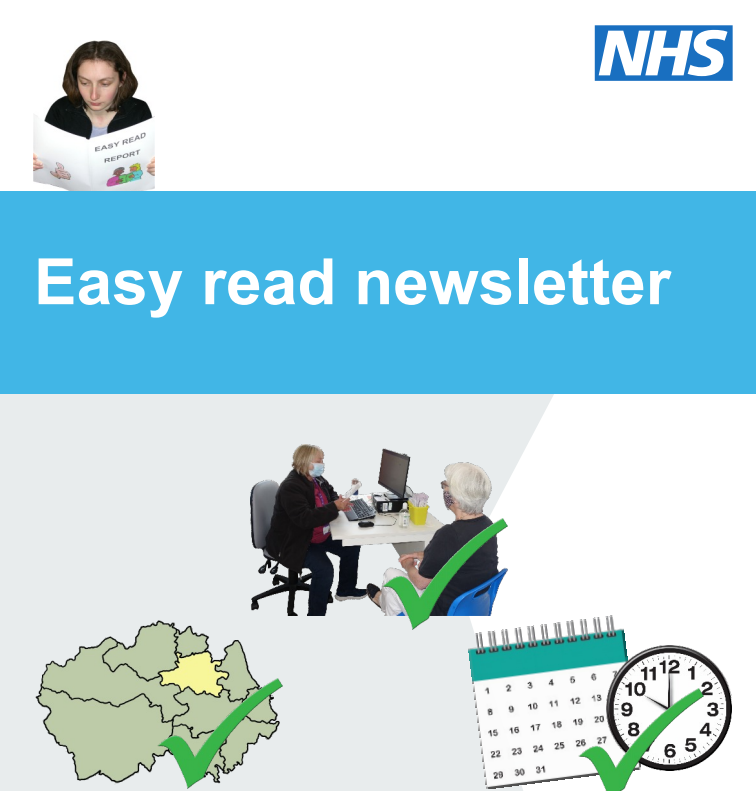 NHS Services working together - integrated care systems (ICSs)
NHS led provider collaboratives - plans for mental health, learning disability and autism services
Primary care networks - how local services are working together to try to give you the best care.
You can also read about getting vaccines for a healthy winter.
Read the easy read newsletter issue 14
The staff who wrote the newsltter would like to know what you think! You can give them feedback on the newsletter at engage@nhs.net
If you would like a paper copy, please e-mail engage@nhs.net.
You can also order lots of copies for your group or service.