Download our free pack for top tips on caring for your mental wellbeing this Christmas
Developed by our Mental Health Team, this free resource is jam packed with ideas, resources and tips for caring for your own and your loved ones mental wellbeing over the festive season.
The year of 2021 has been like no other and heading towards the end of the year, Christmas time is likely to be no less challenging than the months that have led up to it.
Please do help yourself to this free pack and we wish you a happy, peaceful and safe Christmas and New year!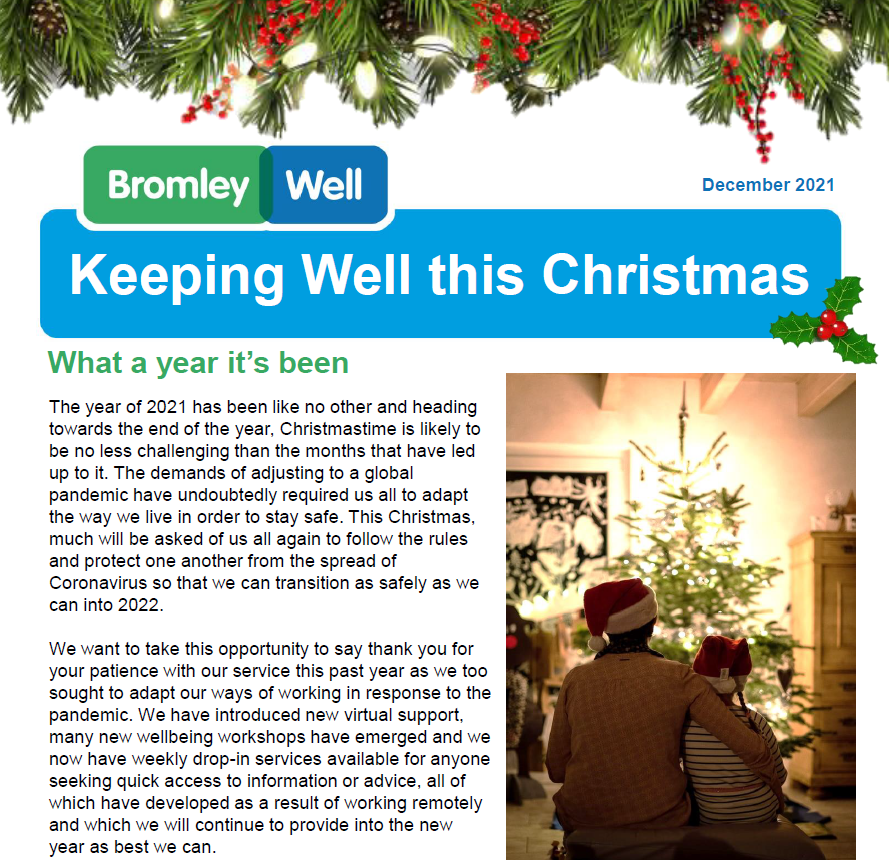 10 Tips on How to Stay Well this Christmas
Beat the New Year blues
Build resilience for 2022
Knowing what to do in a crisis
Christmas helplines