Ava-Grace, Bromley Young Carer on ITV's This Morning
We're so excited to hear Bromley Well's Ava-Grace will be on ITV's This Morning show on Friday 24th July.
Ava-Grace will be talking about her life during lockdown - the effect the pandemic has on her daily life and those she cares for.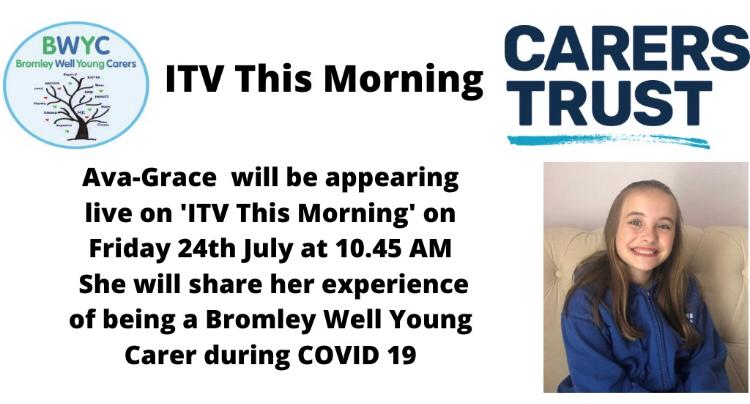 Earlier in July, the results of a Carers Trust survey into the impact of Coronavirus on young carers aged 12 to 17 and young adult carers aged 18 to 25 were published. They point to a steep decline in the mental health and wellbeing of the hundreds of thousands of young people across the UK who provide unpaid care at home for family members or friends.
Don't forget to tune in to find hear Ava-Grace's story.