Household Support Fund
Grants are available this winter for Bromley families and households in difficult financial situations to pay for food, utilities and other essentials.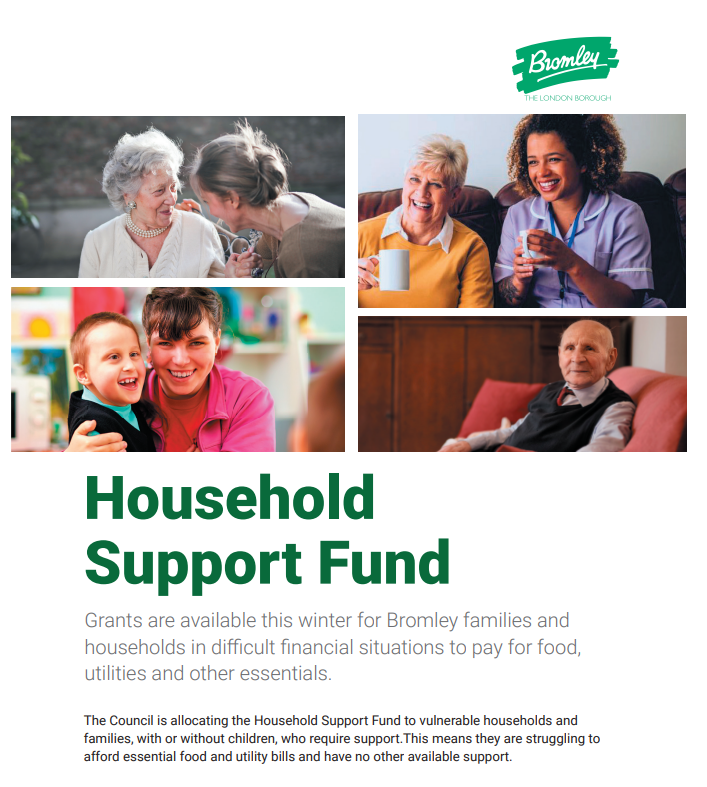 The Council is allocating the Household Support Fund to vulnerable households and families, with or without children, who require support. This means they are struggling to afford essential food and utility bills and have no other available support.
The Council can offer assistance with the following; food vouchers, toiletries, warm clothing, bedding, assistance to pay utility bills and/or utility arrears including boiler servicing/repairs.
How long will the scheme be available for?
The scheme is open from 8th November 2021 and is in operation until 31st March 2022 or until funds are exhausted.
Applications can be made by completing the online form at: https://www.bromley.gov.uk/HouseholdSupportFund