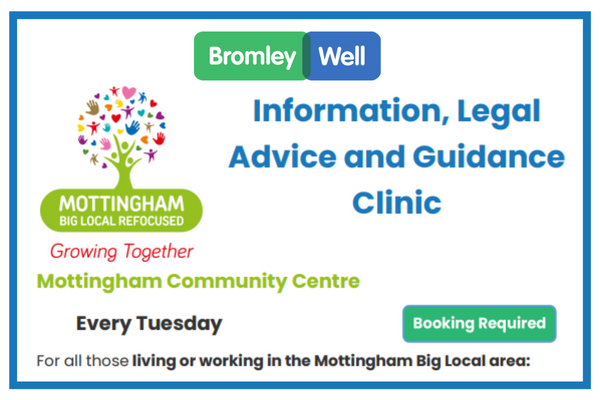 Information Legal Advice and Guidance Clinic (Mottingham)
Tuesday 06 February 2024
Our Information, Legal Advice and Guidance Team are at Mottingham Community Centre - BOOKING REQUIRED
Please book in advance if you want to see our team.
When: Tuesdays, appointments only
Where: Mottingham Big Local Project at Kimmeridge Road, Mottingham Community Centre, London SE9 4EB
What?
We help with many issues...
finance
benefits
housing
relationships
legal...
So get in touch and make an appointment if you'd like to see a member of our Team on Tuesdays. For all those living or working in the Mottingham Big Local area.