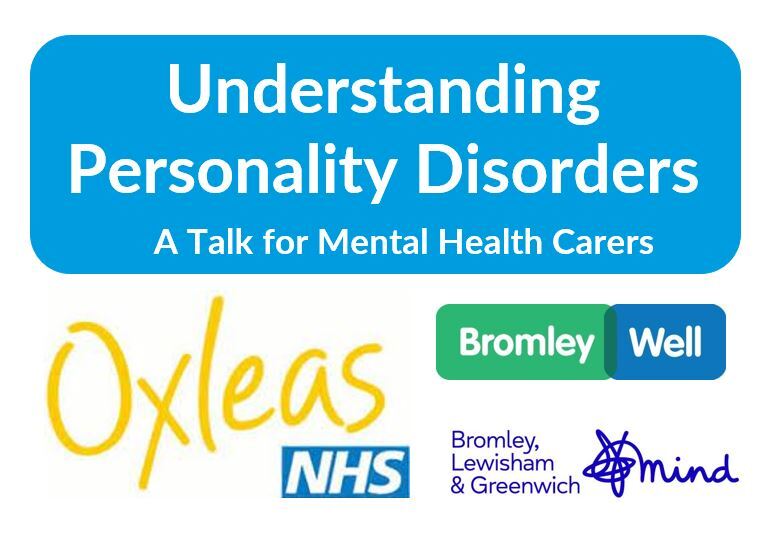 Understanding Personality Disorders: A Talk for Carers
Wednesday 19 April 2023
14:00 to 16:00
Do you care for someone who struggles with their mental health?

We're joined by Consultant Clinical Psychologist Kim Griffiths from Oxleas NHS for a talk on understanding personality disorders and discussion on anxiety and depression.
Kim works in the Bromley Acute-Crisis team and the ADAPT (Anxiety, Depression, Affective disorders, Personality Disorders and Trauma) team. He's passionate about supporting carers and there will be this time for reflection, questions and answers at the end of his talk.

When: 19th April 2pm - 4pm
Where: 5 Station Road, Orpington, BR6 0RZ

Please note that there is limited parking onsite. Parking is available nearby in the town centre or for 3 hours in Tesco's opposite. Orpington Station is a 10 minute walk from the premise.

This event is free for carers registered with Bromley Well, please reserve your space by contacting us at MHcarers@bromleywell.org.uk or by contacting Bromley Well Freephone on 0808 278 7898 and asking for the mental health carers service.

We look forward to seeing you there for this informative talk.