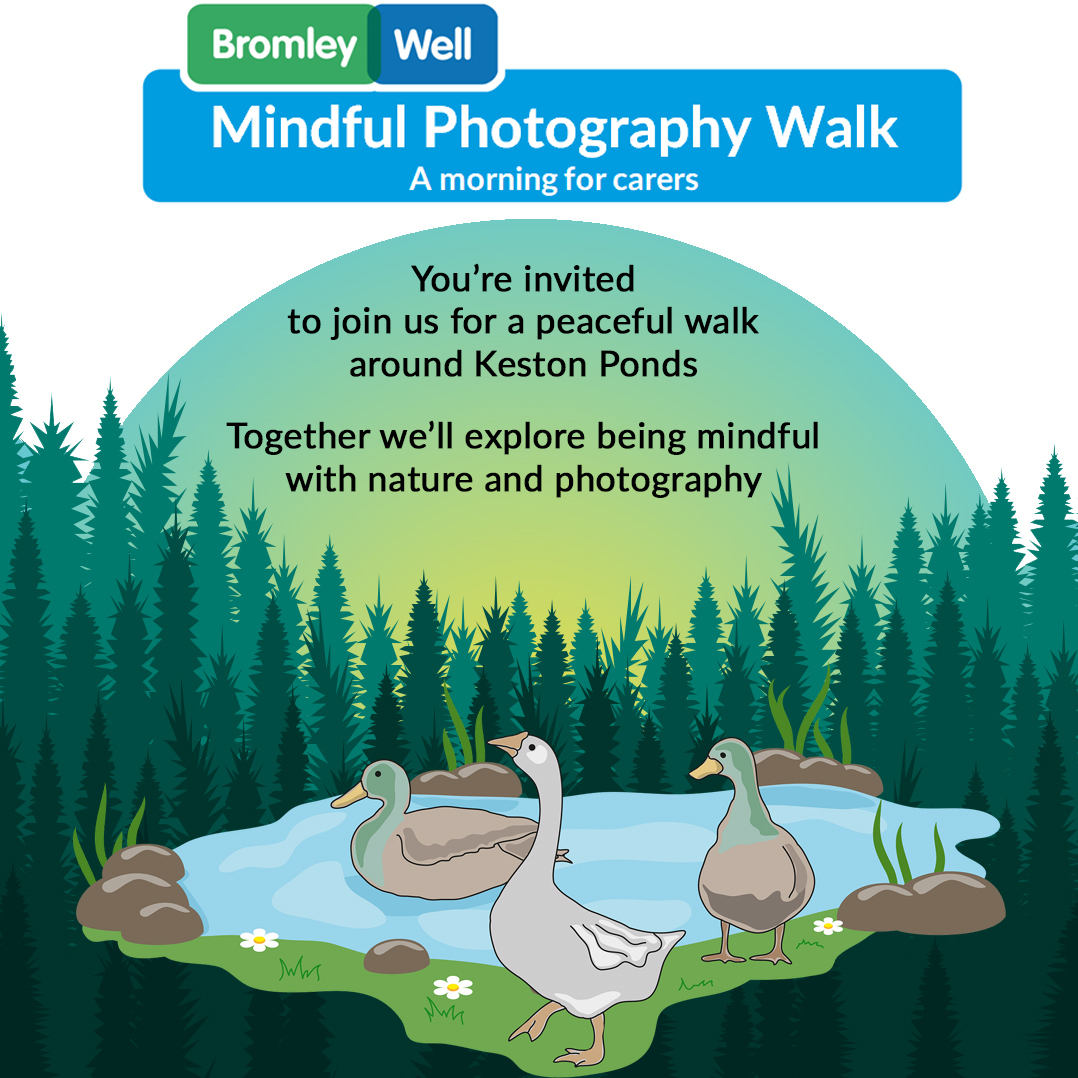 Mindful Photography Walk for Carers
Wednesday 12 April 2023
11:00 to 13:00
You're invited to join us for a peaceful walk around Keston Ponds. Together we'll explore being mindful with nature and photography. All carers welcome!

No skill level required, just bring along your smart phone and we'll snap away together!
When: 12th April at 11am
Where: Meet at the entrance in the car park of Keston Ponds... Fishponds Car Park (off Westerham Road), Keston, BR2 6HA
This event is free for carers registered with Bromley Well, please reserve your space by contacting us at MHcarers@bromleywell.org.uk or by contacting Bromley Well Freephone on 0808 278 7898

We look forward to seeing you there!